AVI50222 | Diploma of Aviation (Commercial Pilot Licence – Aeroplane)
In partnership with TAFE Queensland (RTO 0275)
Become an aeroplane pilot today! Soar into an aviation career with the AVI50222 Diploma of Aviation (Commercial Pilot Licence – Aeroplane).
Course duration
9 months full time
Monday-Friday
8:00am – 4:00pm
Career outcomes
Commercial aeroplane pilot
Course Summary
This course is designed for students with little or no prior flying experience. It provides an intensive 38-week program that includes both theory and real-world flying. Learn how to perform normal and emergency pilot duties including passenger, charter and cargo operations.
This nationally recognised qualification will equip you with the practical and theoretical skills and knowledge required to obtain a commercial aeroplane licence in compliance with relevant regulatory requirements of the Civil Aviation Safety Authority (CASA) and Australian operating standards.
There are multiple career opportunities as a qualified aeroplane pilot including airlines, commercial, corporate, cargo and scenic flights, charters, search and rescue missions, agricultural flying and flight instructors.
Your training is delivered by Airwork Aviation at Caboolture Airfield, in partnership with TAFE Queensland (RTO 0275). Airwork Aviation originally started as Airwork Helicopters which has been successfully training pilots for over 30 years.
The program delivers 29 Units of Competency. It includes practical flight training in both Cessna 172 and Cessna 182 Aeroplanes.
Once completed, you will receive:
Course Units
The course is comprised of the following units of competency. The successful achievement of this qualification requires you to complete all core and one elective unit listed below.
| Core Units | |
| --- | --- |
| AVIE0006 | Maintain aircraft radio communications |
| AVIF0026 | Implement aviation risk management process |
| AVIF0027 | Implement aviation fatigue risk management process |
| AVIF0029 | Implement threat and error management strategies |
| AVIF0030 | Manage safe flight operations |
| AVIF0033 | Manage aircraft passengers & cargo |
| AVIF0035 | Manage human factors in aviation operations |
| AVIH0010 | Plan a flight under visual flight rules |
| AVIH0014 | Navigate aircraft under visual flight rules |
| AVILIC0003 | Licence to operate a commercial aeroplane |
| AVIO0017 | Manage disruptive behaviour and unlawful interference with aviation |
| AVIW0029 | Manage pre- & post-flight actions |
| AVIW0032 | Operate & manage aircraft systems |
| AVIW0033 | Operate aircraft using aircraft flight instruments |
| AVIY0034 | Operate in controlled airspace |
| AVIY0035 | Operate in class G airspace |
| AVIY0036 | Operate at non-towered aerodrome |
| AVIY0037 | Operate at a controlled aerodrome |
| AVIY0040 | Apply aeronautical knowledge to aviation operations |
| AVIY0041 | Apply the principles of civil air law to aviation operations |
| AVIY0083 | Execute advanced aeroplane manoeuvres and procedures |
| AVIY0047 | Manage abnormal aeroplane flight situations |
| AVIY0054 | Control aeroplane on the ground |
| AVIY0055 | Take off aeroplane |
| AVIY0056 | Control aeroplane in normal flight |
| AVIY0057 | Land aeroplane |
| AVIY0058 | Manage aircraft fuel |
| AVIZ0006 | Manage situational awareness in aircraft flight |
| Elective Units | |
| AVIZ0002 | Maintain and manage situational awareness as pilot in command |
Course locations
Caboolture
Our Caboolture airfield is located just 50km north from Brisbane, and is easily accessed by a 40–50-minute drive or 1 hour train trip from the city centre. It is an ideal location to experience a number of different terrains including coastline, open water, cityscapes and mountains. Caboolture Airfield is located outside of controlled airspace, so there are fewer disruptions and delays to your initial training. As you gain more flying experience, we are close enough to Brisbane's busy and controlled airspace that you can be exposed to real-world flying situations.
Archerfield
Archerfield Airfield is Brisbane's secondary airport, located just 11km from Brisbane CBD. It is the ideal location for flight training in controlled airspace. It was formerly used for as military base for the RAAF. Today, it is primary used for civil aviation. Archerfield provides easy access to both city and regional flying, including the Gold Coast, Toowoomba and Scenic Rim.
Entry requirements
To enrol in the AVI50222 Diploma of Aviation (Commercial Pilot Licence – Aeroplane) you must have met the following eligibility criteria:
Participants must be a minimum of 18 years of age prior to the completion of this qualification.
Completed year 12 with passing grades in Math & English; or, successful completion at the required level (exit Level 3 working at Level 4) of the Basic Key Skills Builder (BKSB) assessment through TAFE Queensland.
Obtain a Unique Student Identifier (USI) prior to enrolment.
Hold or be eligible to hold an Aeronautical Radio Operator Certificate.
Have an Aviation Reference Number (ARN). Find out more
Produce evidence of a current Aviation Class 1 Medical carried out by a Designated Aviation Medical Examiner (DAME). Find out more
Hold an Aviation Security Identification Card (ASIC) which will require a comprehensive background and criminal history check as part of the application process. Find out more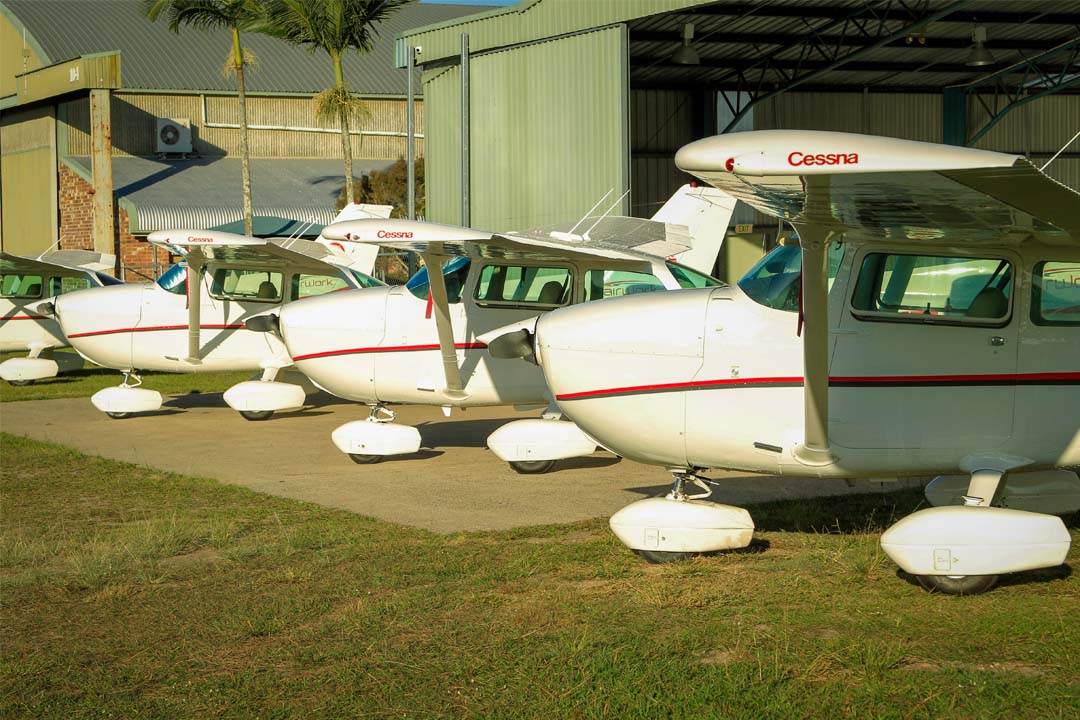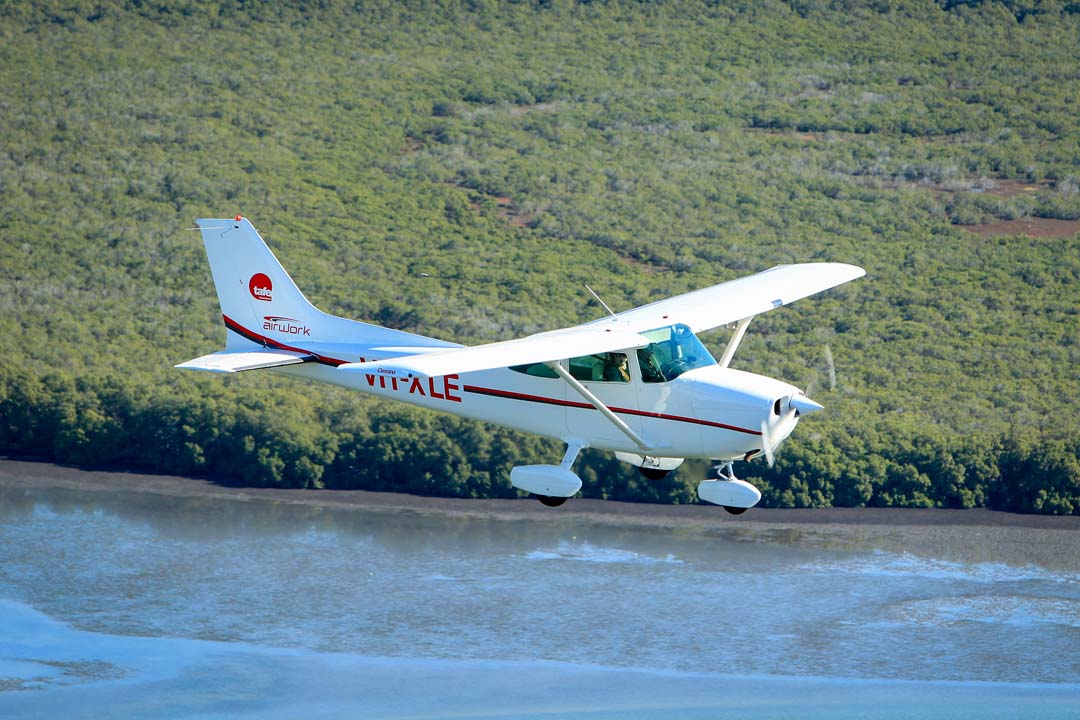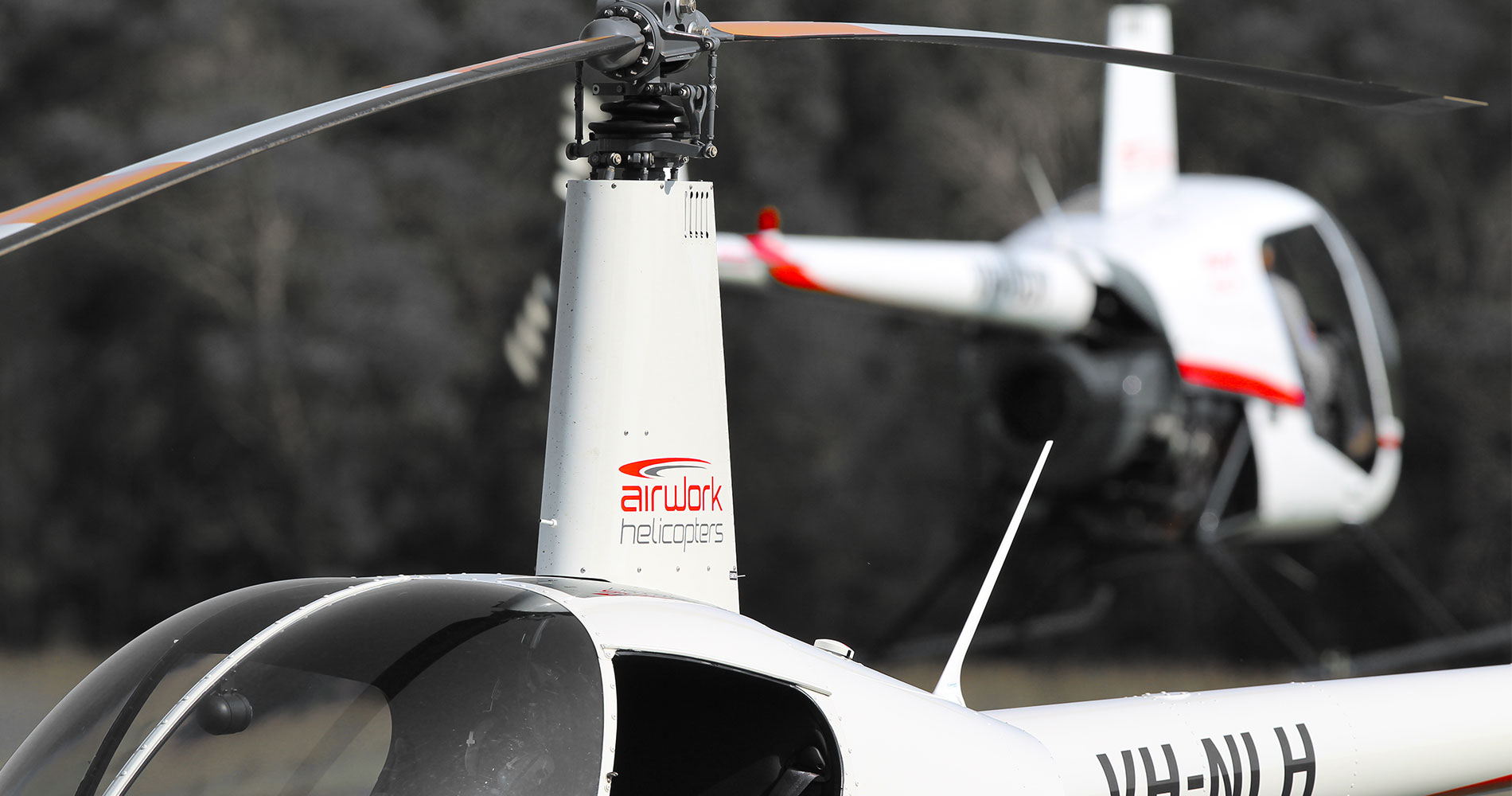 Partnership with TAFE Queensland
Under this arrangement TAFE Queensland is the Registered Training Organisation (RTO 0275) and is responsible for issuing the AQF certification documentation for the qualification. Airwork Aviation conducts training and assessment services on behalf of TAFE Queensland.
Airwork Aviation is Australia's largest and most experienced training provider for helicopters and aeroplanes. TAFE Queensland and Airwork Aviation have a Third-Party Agreement for the delivery of the accredited qualification, AVI50222 Diploma of Aviation (Commercial Pilot Licence – Aeroplane).
Course price $83,949.00
How to apply
Start your career in aviation today!
To read more about the AVI50222 Diploma of Aviation (Commercial Pilot Licence – (Aeroplane) visit TAFE Queensland.
For enrolment, questions or payment enquiries, please visit TAFE Queensland or contact (07) 3307 4786.
VET Student Loans available. To review your eligibility please visit here.
You may also be interested in
AVI50322 | Diploma of Aviation (Commercial Pilot Licence – Helicopter)
Interested in becoming a pilot?