Servicing & parts
Airwork Aviation has over 35 years of aviation experience, providing high-quality helicopter and aircraft servicing. Whether you're looking for a routine service, parts, refurbishment or expert advice on sales or registrations, our friendly team are happy to help.
Our services
Servicing, Maintenance & Repairs
Our experienced aircraft engineers specialise in providing reliable service, maintenance and repairs on rotary and fixed wing aircraft. We are trusted as specialists on Bell 47, Bell 206 and UH1H helicopters, plus we also have extensive experience on Robinson Helicopters, MD, Airbus AS350 and many more.
Aircraft Registrations & Insurance Work
With over 35 years of experience in aviation, our team can provide professional advice and assistance with getting your aircraft registered quickly and as painlessly as possible.
Importing & Exporting Helicopters
Whether you're looking to buy or sell an aircraft locally or internationally, our global network can make it a seamless process. From researching, negotiating and transports and logistics, we know the industry better than anyone. Our customers know that when they choose Airwork Aviation for their aircraft sales, they're in good hands.
Interior & Exterior Refurbishment
For interior or exterior helicopter refurbishment, we provide a comprehensive range of fabrics, finishes paints to match your existing design or customise your aircraft.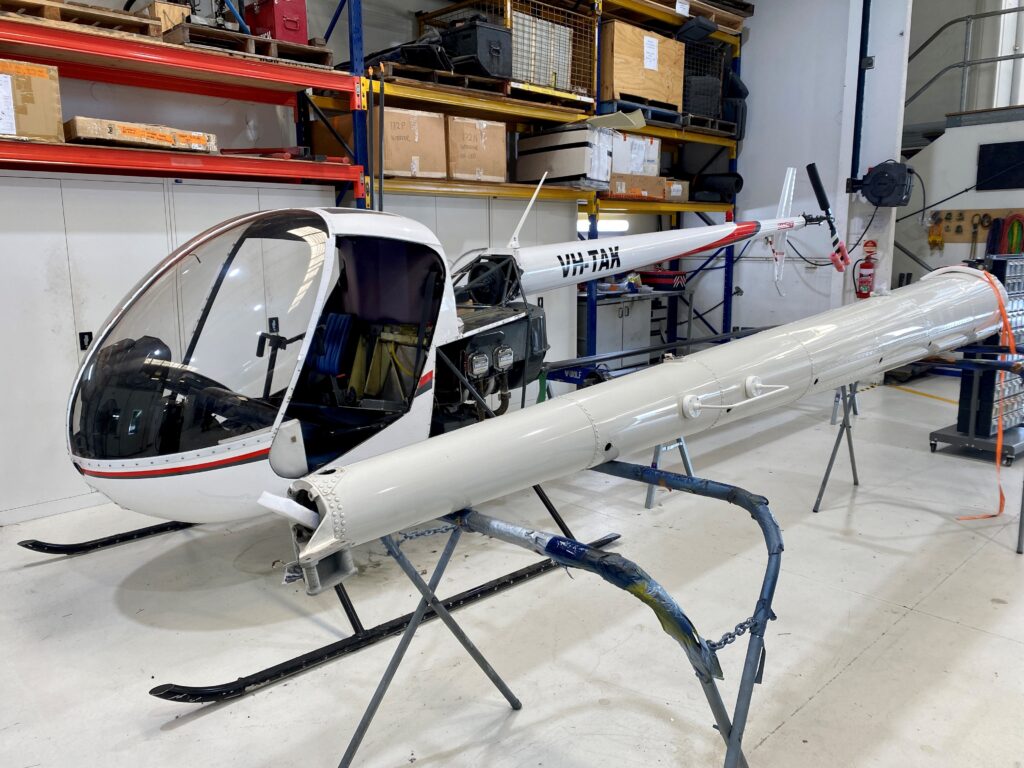 Spare parts
Airwork Aviation offers an excellent range of helicopter parts and accessories at competitive prices. We work across a wide range of aircraft models and know exactly where savings can be made, all without compromising on safety. Our team are dedicated to providing the best service and experience with us. If something is not in stock, we'll find it for you.
Avionic installations and rebuilds
Our trade-qualified aviation technicians can assist with avionic installations in your aircraft and provide recommendations for the best equipment from leading Australian and International manufacturers.
For regulatory compliance and airworthiness, we can also provide aircraft overhauls and rebuilds.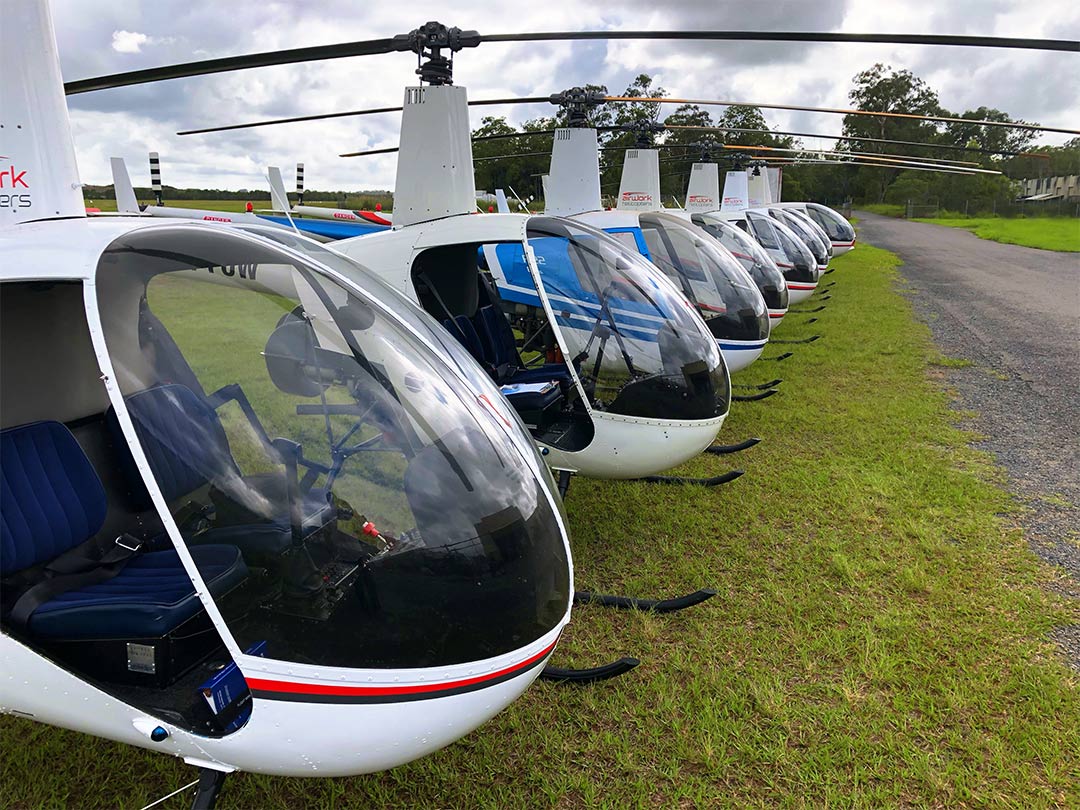 Ready to start your training?